Coca-Cola x Colette x Maztrone
"When Coco-Cola becomes, hype, edgy and current."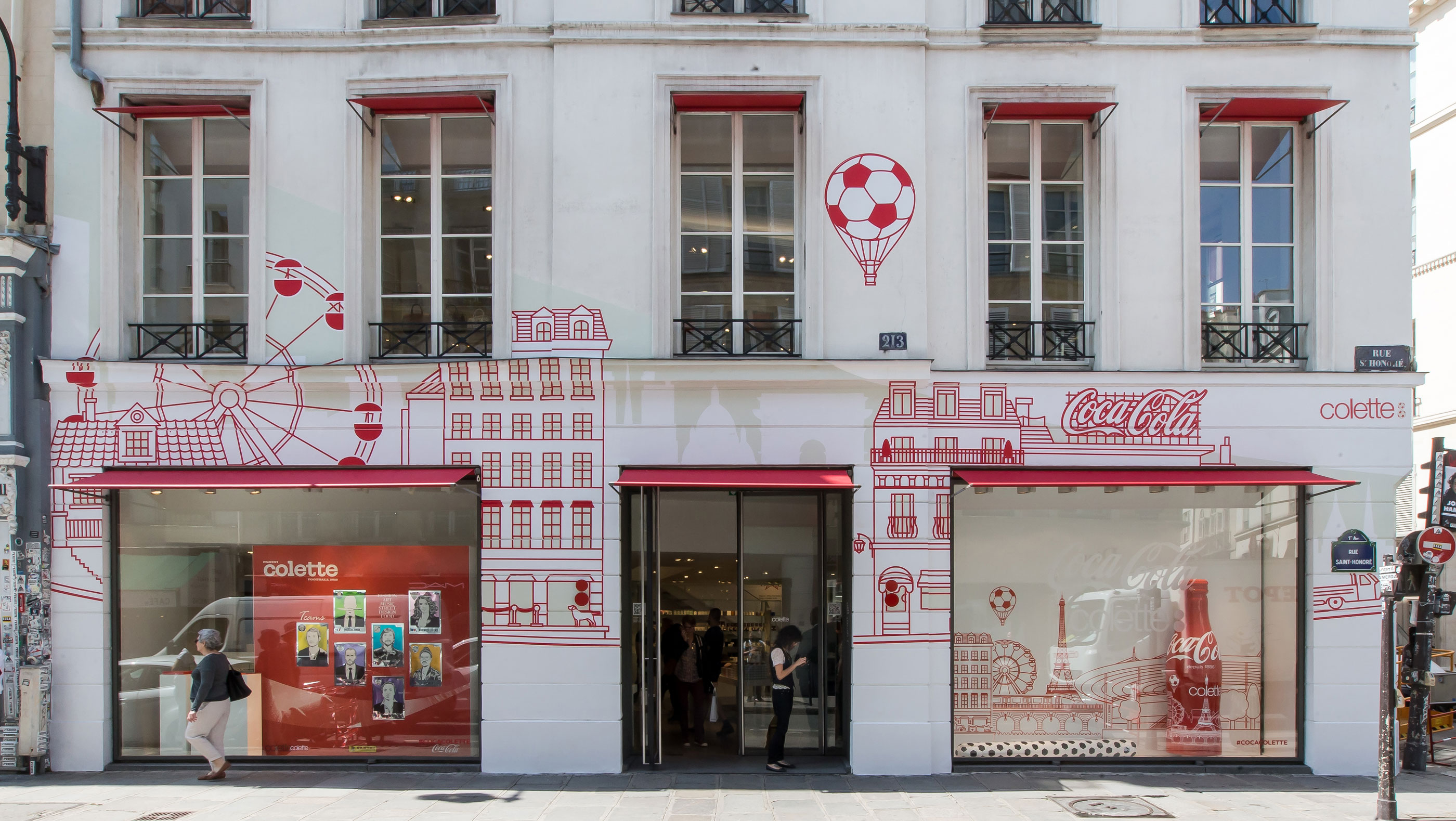 Context
---
On the occasion of UEFA Euro 2016, the famous concept store Colette wants to celebrate soccer in its store by organizing several events in collaboration with Coca-Cola.
With the holding of the King Eric Fan Club exhibition, the creation of a revisited panini sticker book, a collaboration with #beentrill and what interests us here, the creation of a collector's bottle.
---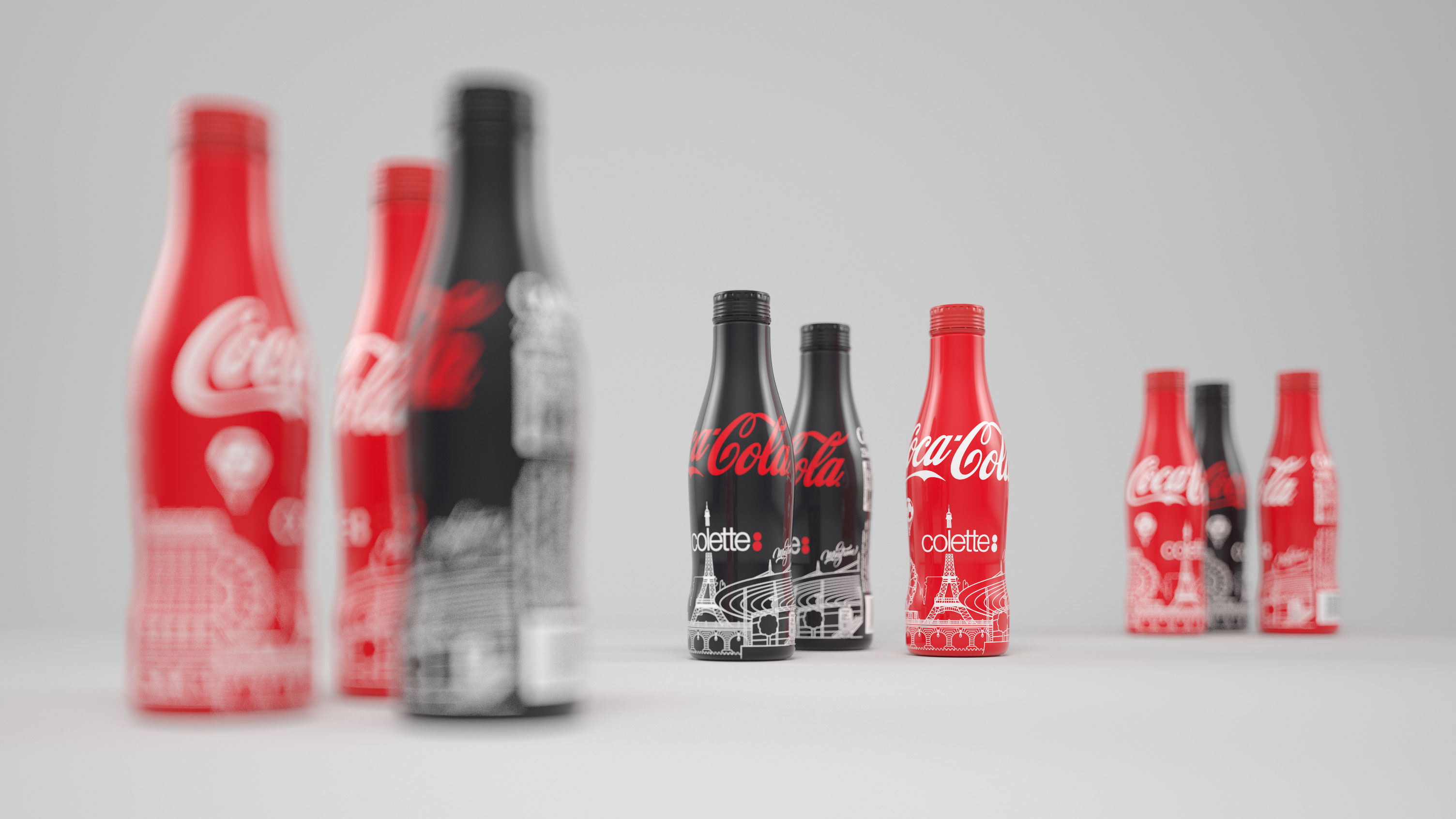 Project
---
Black Rainbow agency contacted me to imagine my first Coca-Cola collector bottle. And to celebrate the event, Colette thinks big: inside, the store and the water bar are redesigned with the bottle artwork.
Upon entering, there is a photobooth. In the window, a 6'5 tall resin version of the bottle. Outside, the store gets a new 300m2 façade, specifically designed for the event. Finally on social media, the #cocacolette campaign is launched.
---
+ sur Black Rainbow Agency
---
Challenge

The brief and the goal of the operation are quite simple. Refresh the traditional image of Coca-Cola by organizing several events at Colette that give the brand a more current dimension and more in line with its environment.

The design needs to comply with several guidelines in terms of artistic direction, such as celebrating football as well as Parisian people. It also needs to overcome the technical constraints and protocols of groups like Coca-Cola and UEFA. Design-wise the challenge is to create a visual that works in different environments. On the bottle, the front of the store, the display case, the water bar, the photobooth, etc…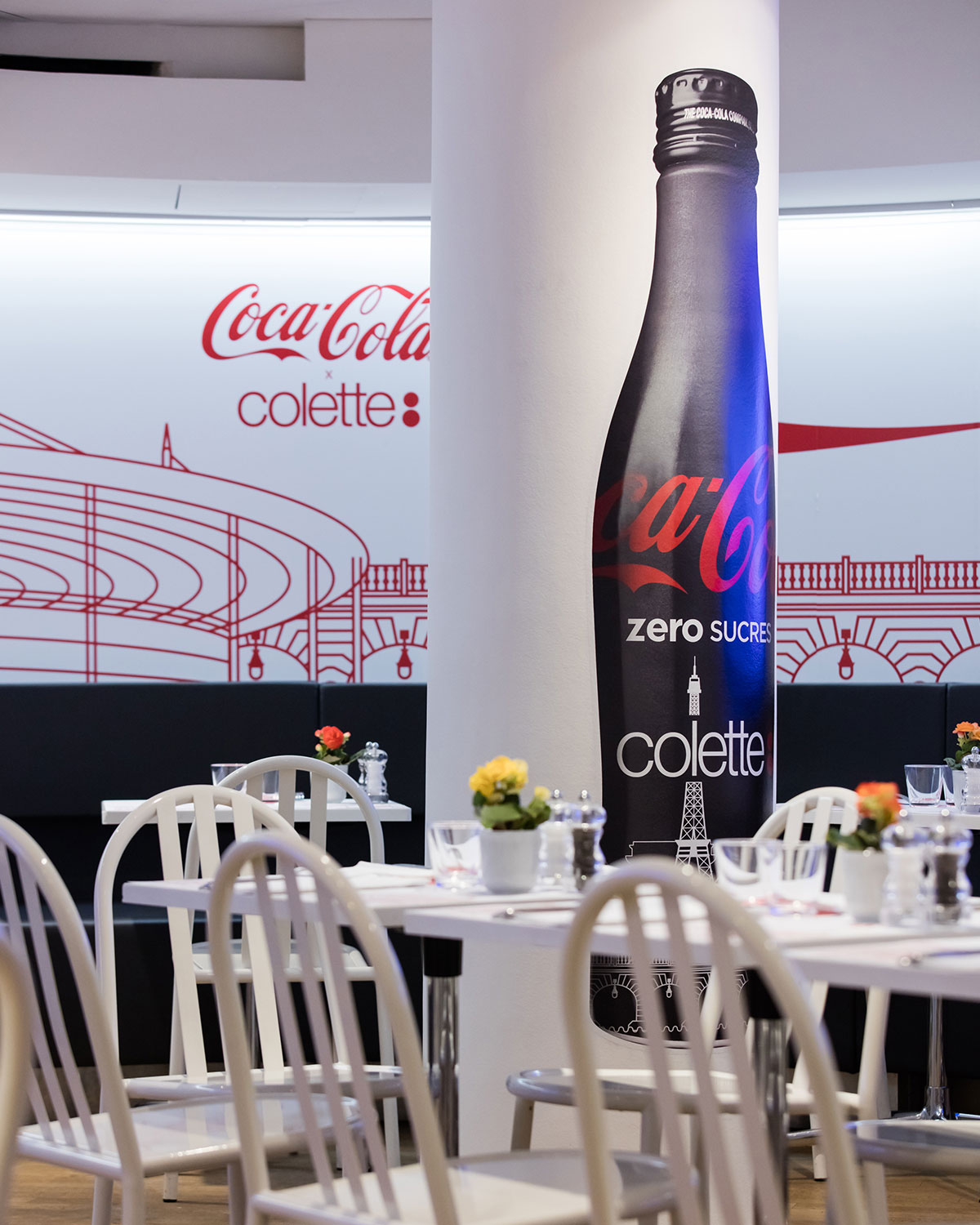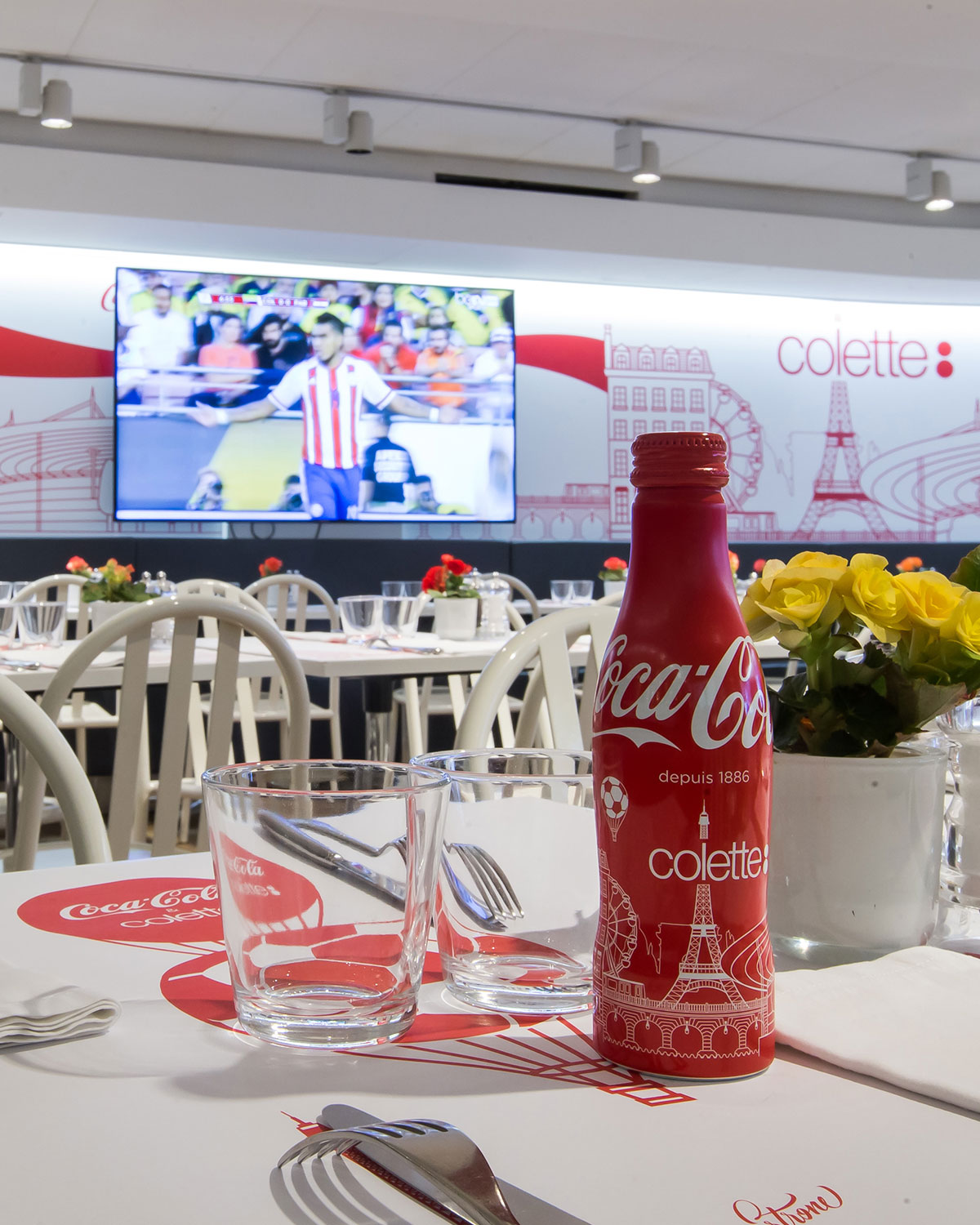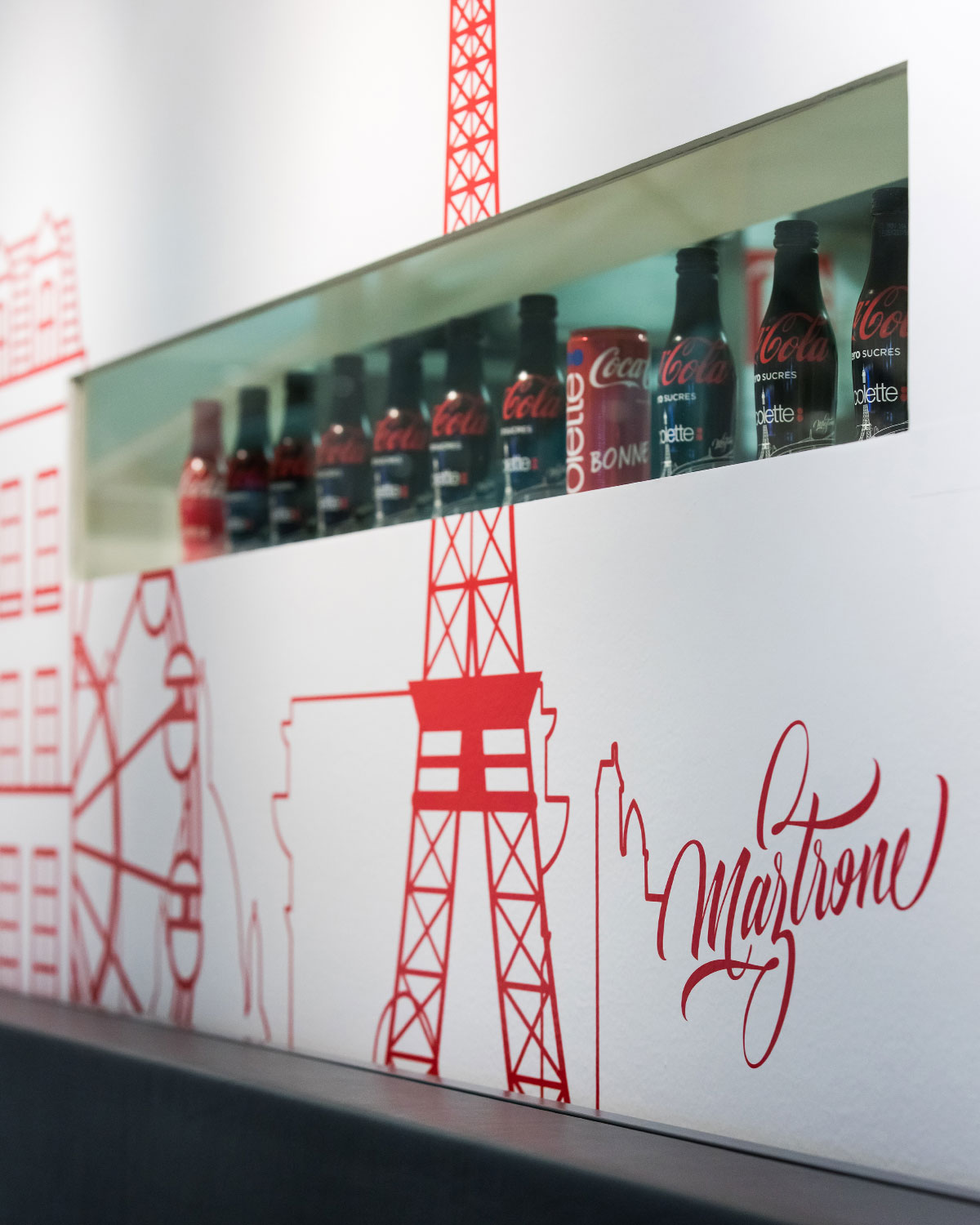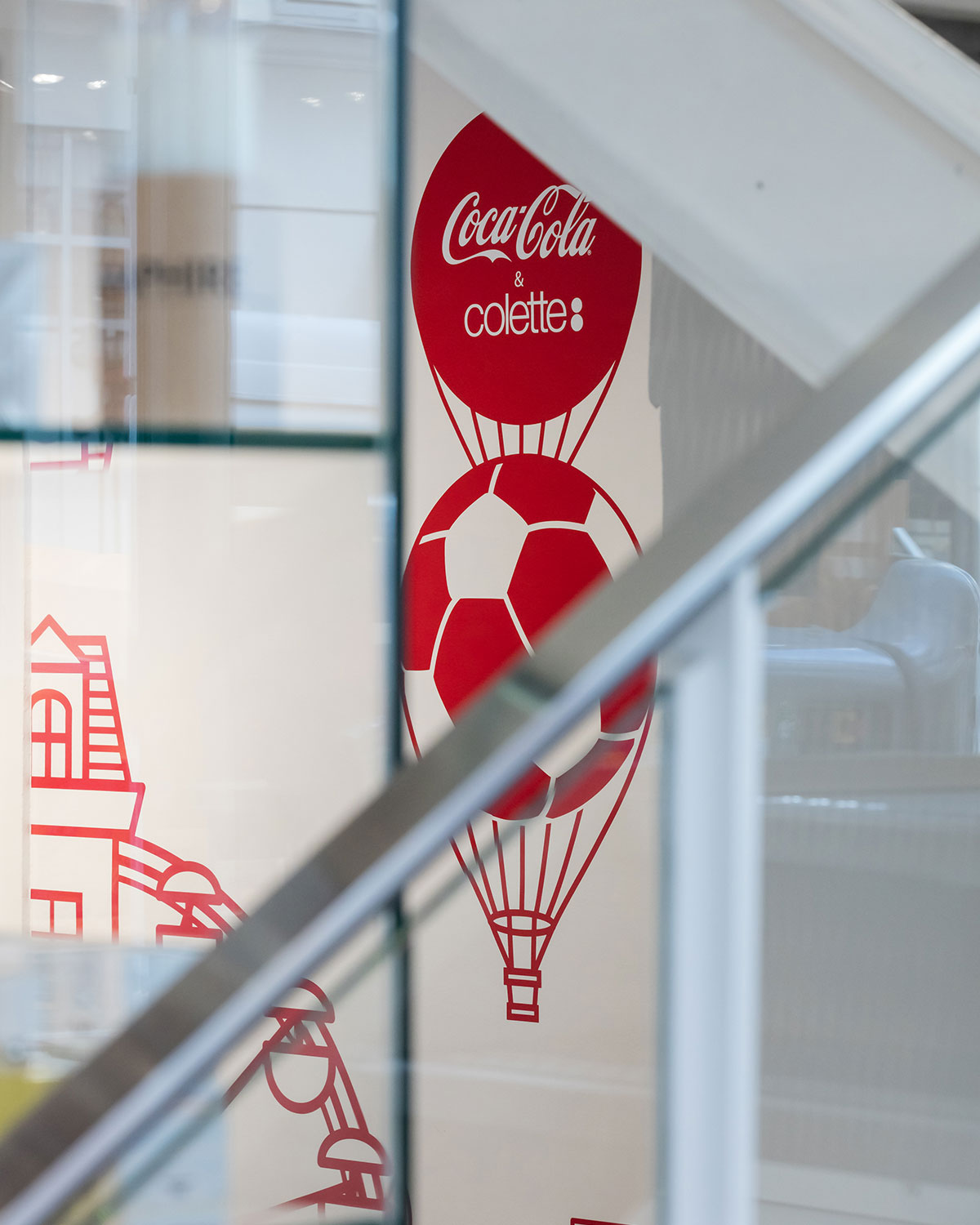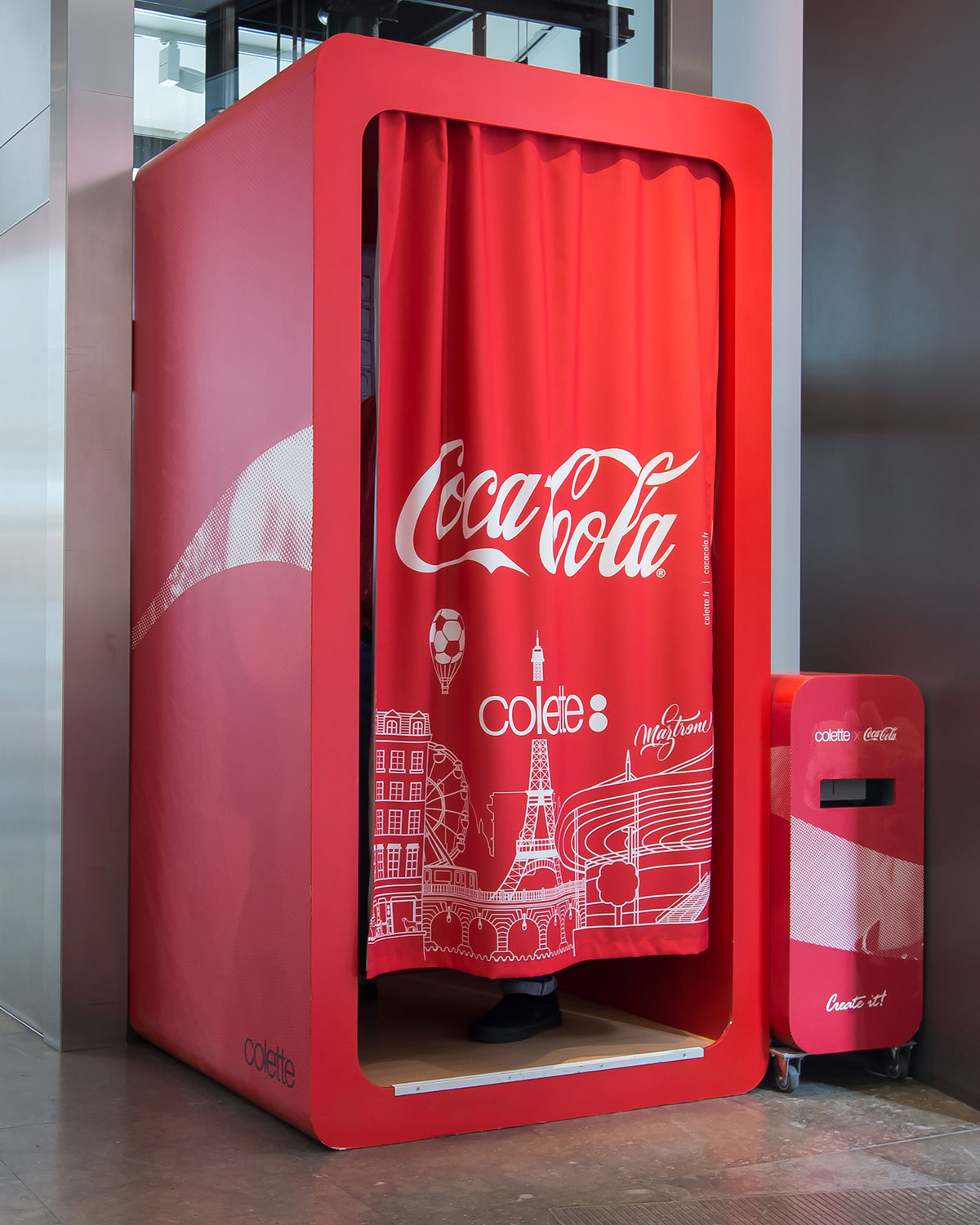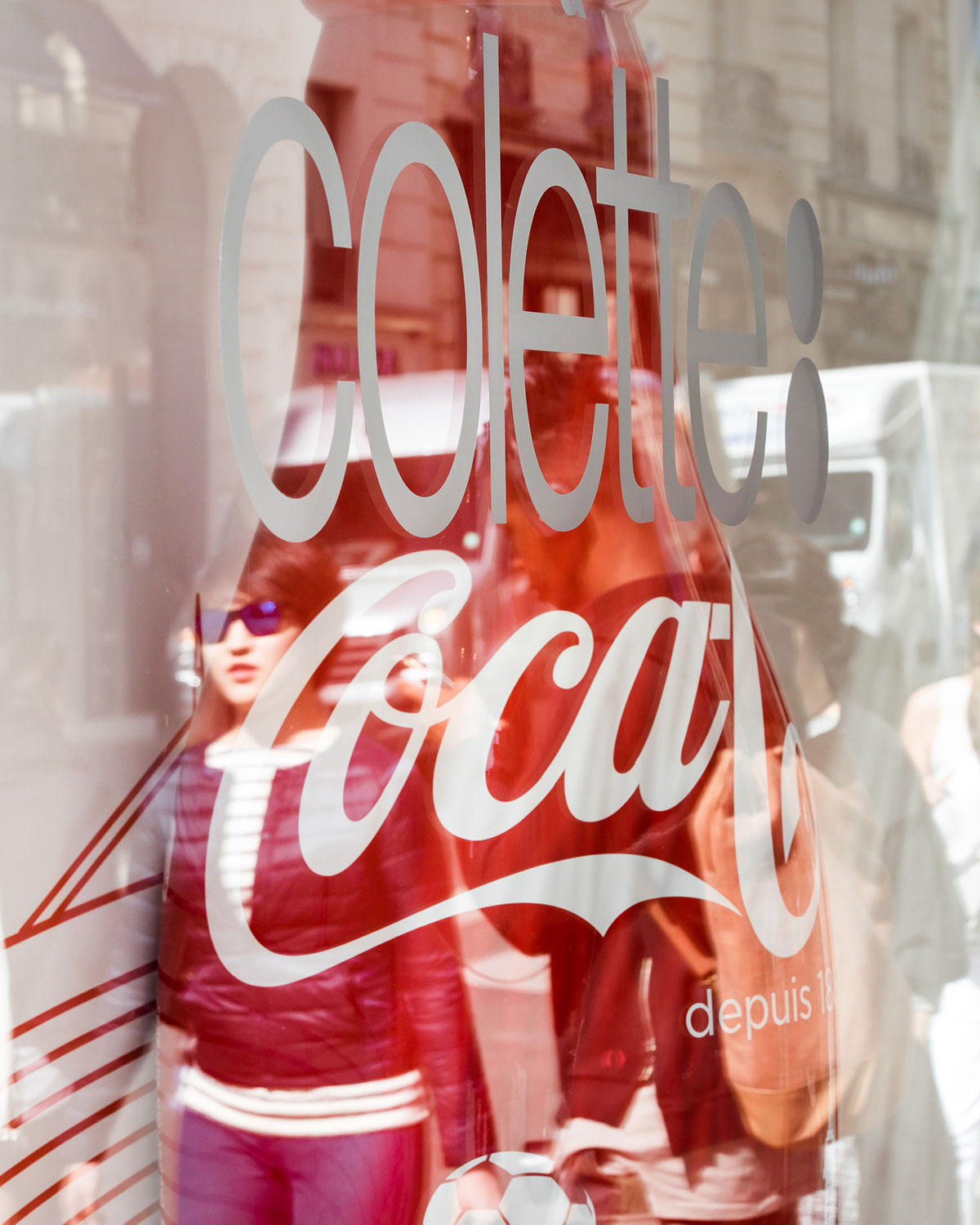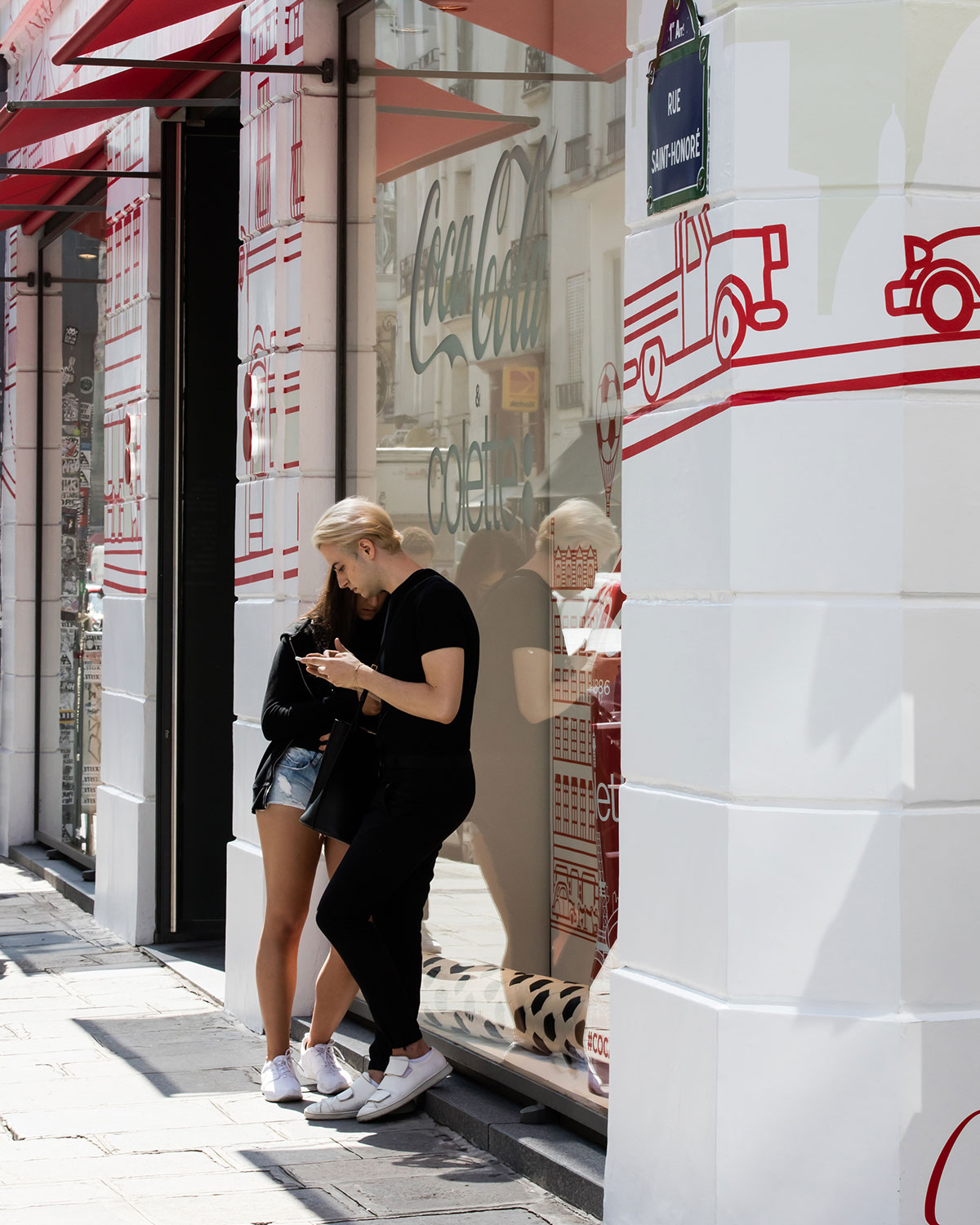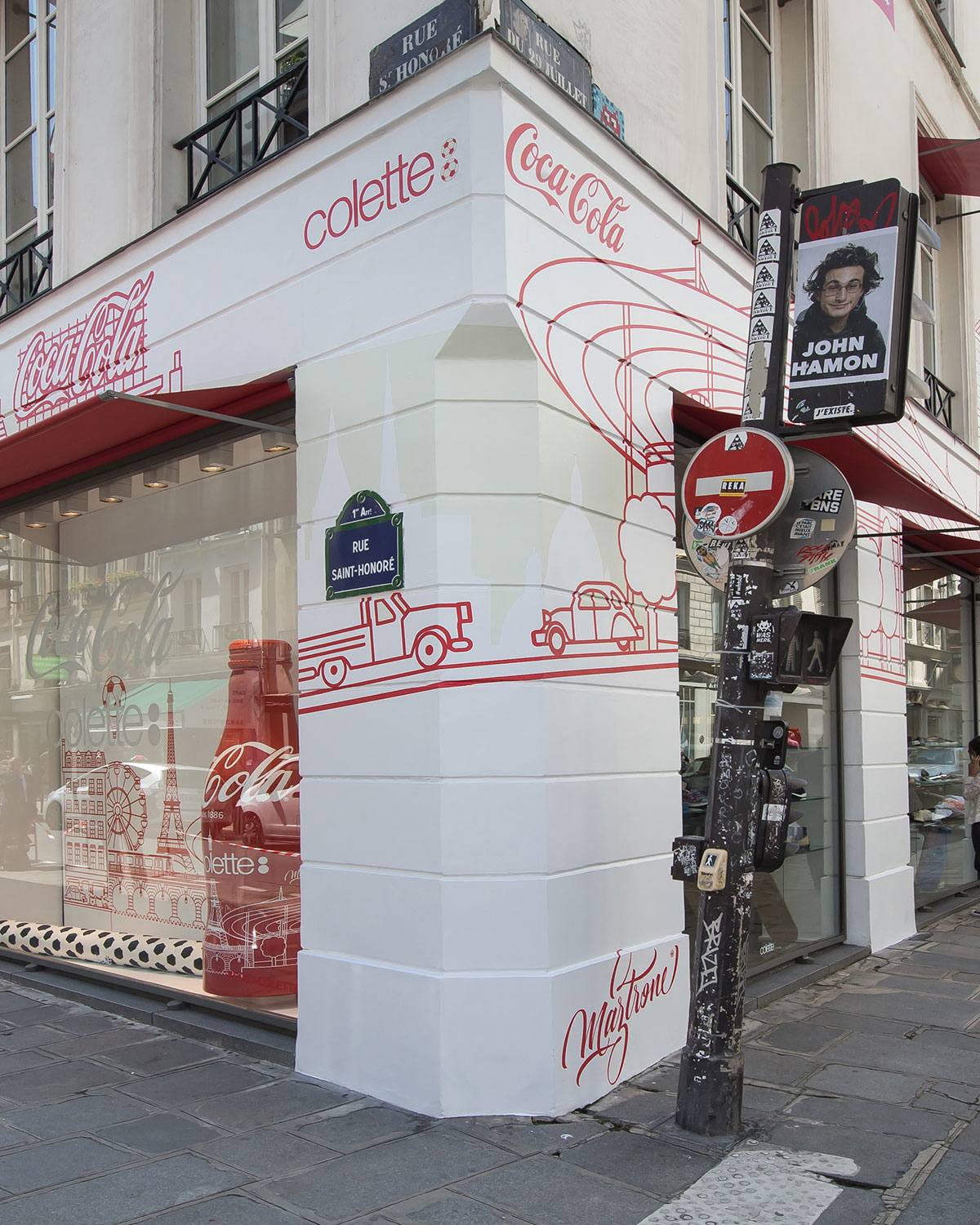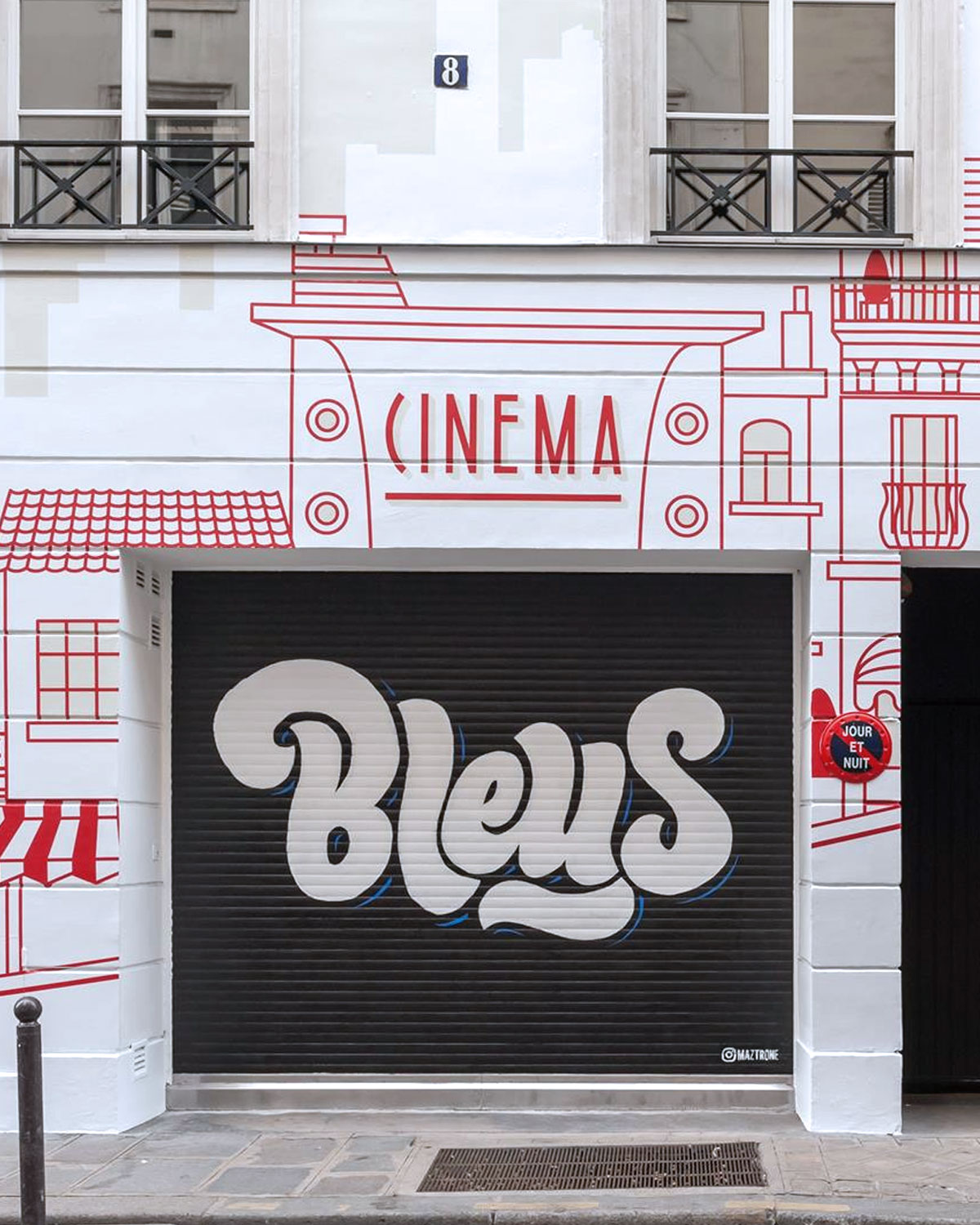 Credits

Black Rainbow
Creative director: Greg Hervieux
Creative co-director, project manager: Jay Smith
---
Colette
Creative director: Sarah Lerfel Andelman
Project manager: Sandrine Sandrinette
---
Coca-Cola
Project manager: Ludovic Pouilly
---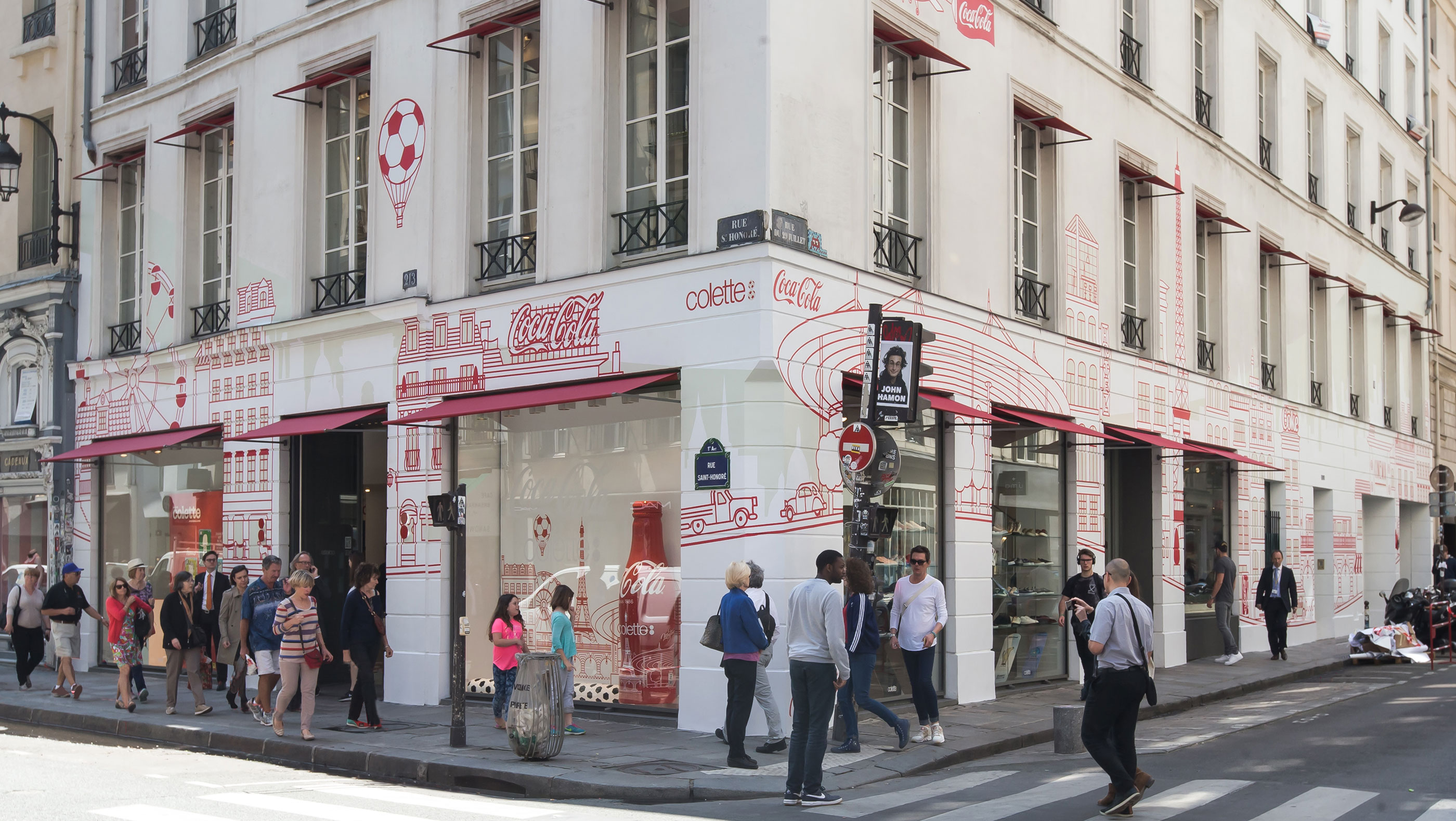 ---
---