Tribute to Salman Rushdie
"The only people who see the whole picture are the ones who step out of the frame."
Our ability to see ourselves from a different point of view gives us a new perspective and the ability to separate reaction from response. In this composition, the letters come to life and flourish outside the framework for which they were intended. The use of wood, a living material with its own history, also plays an important part in the symbolism of the visual.
---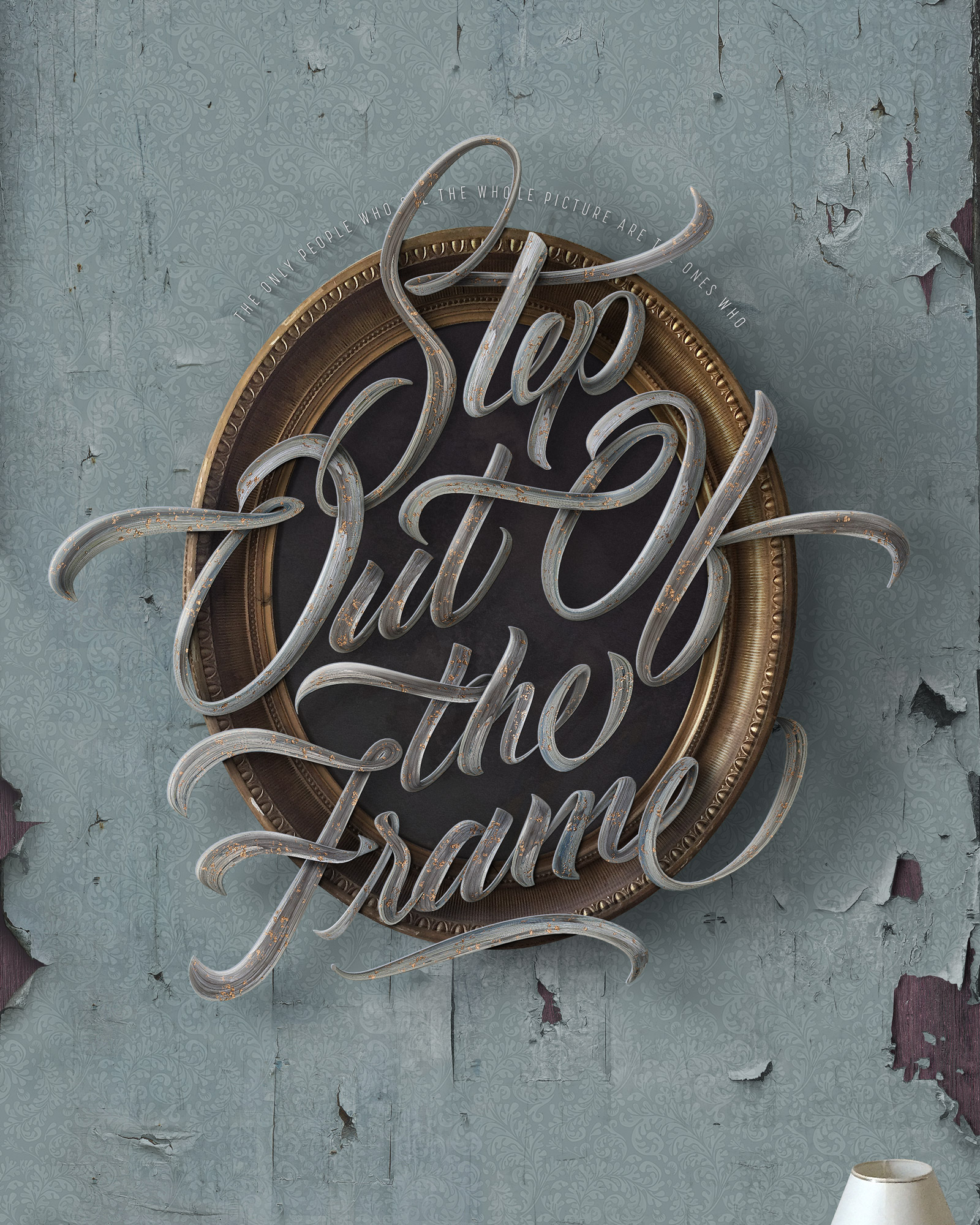 ---
---