Context
Open VSC is the collaborative platform launched by voyages-sncf which will then give birth to OUI Talk, whose community now has more than 8,000 members. The purpose of the program is double. First of all, it is to create a close relationship between users, so that they can share their travel experiences and help site users. Then, it is to collect and help develop ideas or projects submitted by users in order to improve and enrich the VSC service.
Concept
I am working with BBDO on the visual identity of this new platform. This must be able to represent the open, collaborative and creative nature of the program. I therefore develop a playful and contemporary identity. Its manual production gives it its uniqueness, its free and creative spirit. The use of italic gives it movement, a dynamic in tune with the active nature of the VSC brand.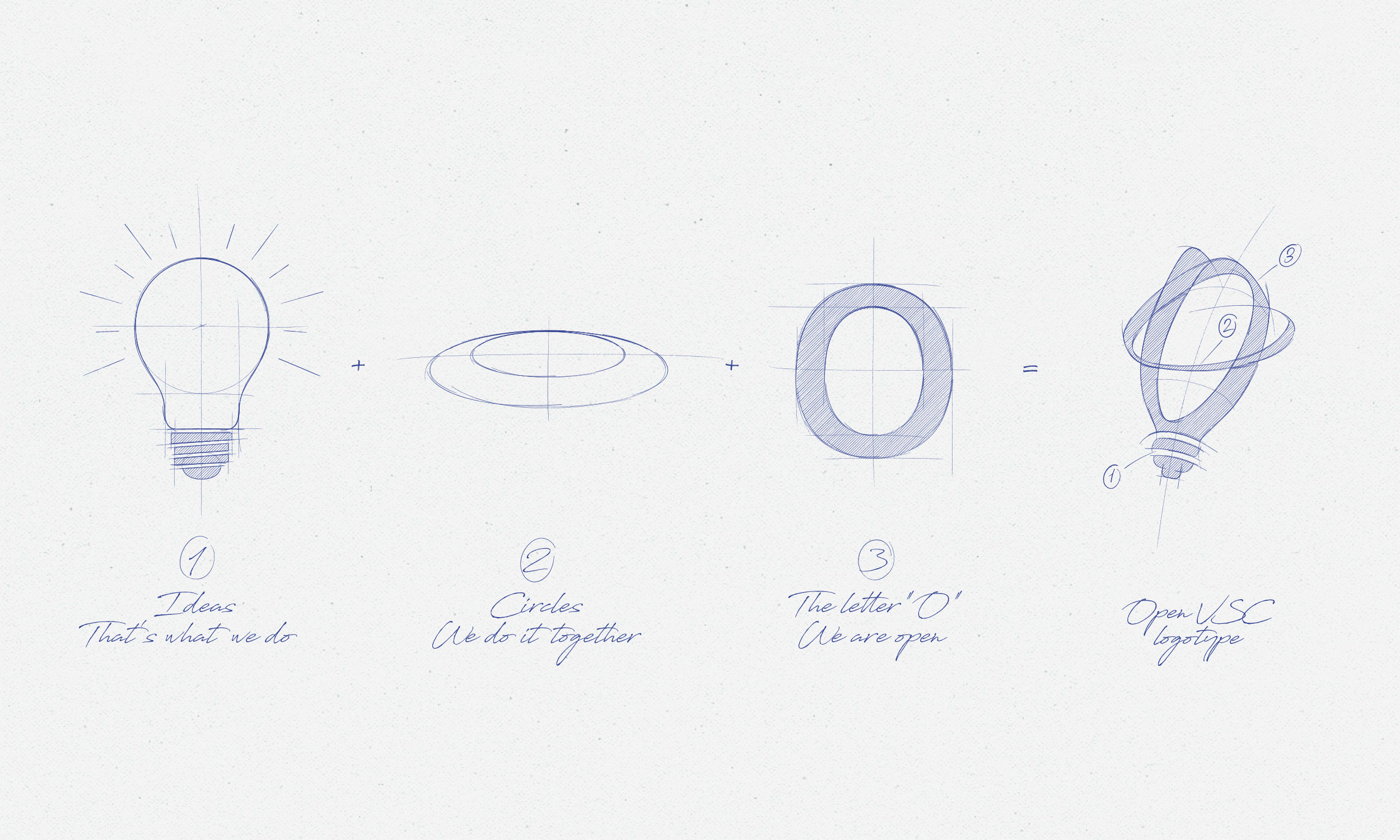 ---
Applications
Although mainly digital, I am developing several scenarios to ensure the adaptability of the logo and its impact in different contexts. The creation of a brand guide also allows us to appreciate this identity in terms of color and typography.